However big or small the construction site you are working on is, Milkris Interiors is here to help. As an experienced building waste removal company in London, Milkris Interiors is committed to relieving any unnecessary stress that comes with responsibly removing waste from a construction site. After all, by allowing Milkris Interiors to manage the removal of building waste, your team can put their valuable time and effort into carrying out the job you are being hired to do.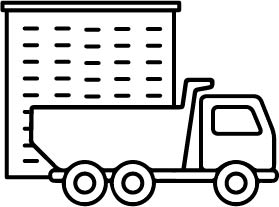 Why hire a professional builders waste removal company?
According to the most recent statistics, the construction, demolition and excavation (CDE) industry produced around three-fifths of waste across the UK in 2018. Additionally, there were 56,000 reports of fly-tipping incidents that involved CDE waste in that same year. If such CDE organisations had hired a professional building waste removal company like Milkris Interiors, then these numbers could have been seriously reduced.
There are three main reasons why you should hire a building waste removal company and they are: 
Under the Waste Regulations for England and Wales 2011, it is a legal requirement for businesses to control their waste. 
Prioritise the health and safety of those on-site by preventing any dangerous incidents from taking place by ensuring the waste is removed correctly and efficiently.
Disposing of waste irresponsibly can be extremely harmful to our environment, which means you have a duty of care to ensure it is disposed of correctly. Hazardous construction waste has the potential to cause soil and water pollution, so managing waste responsibly minimises any damage to the environment.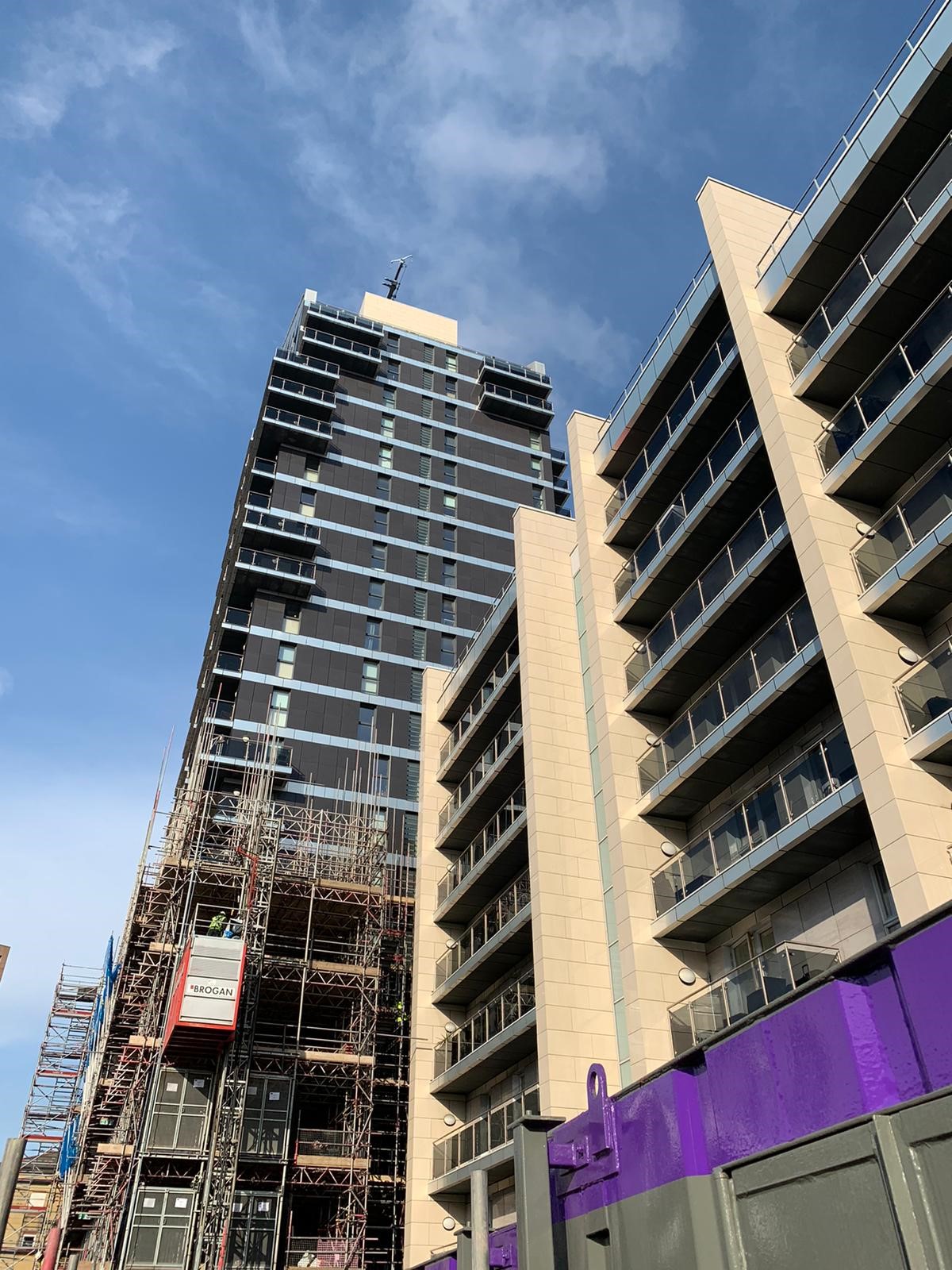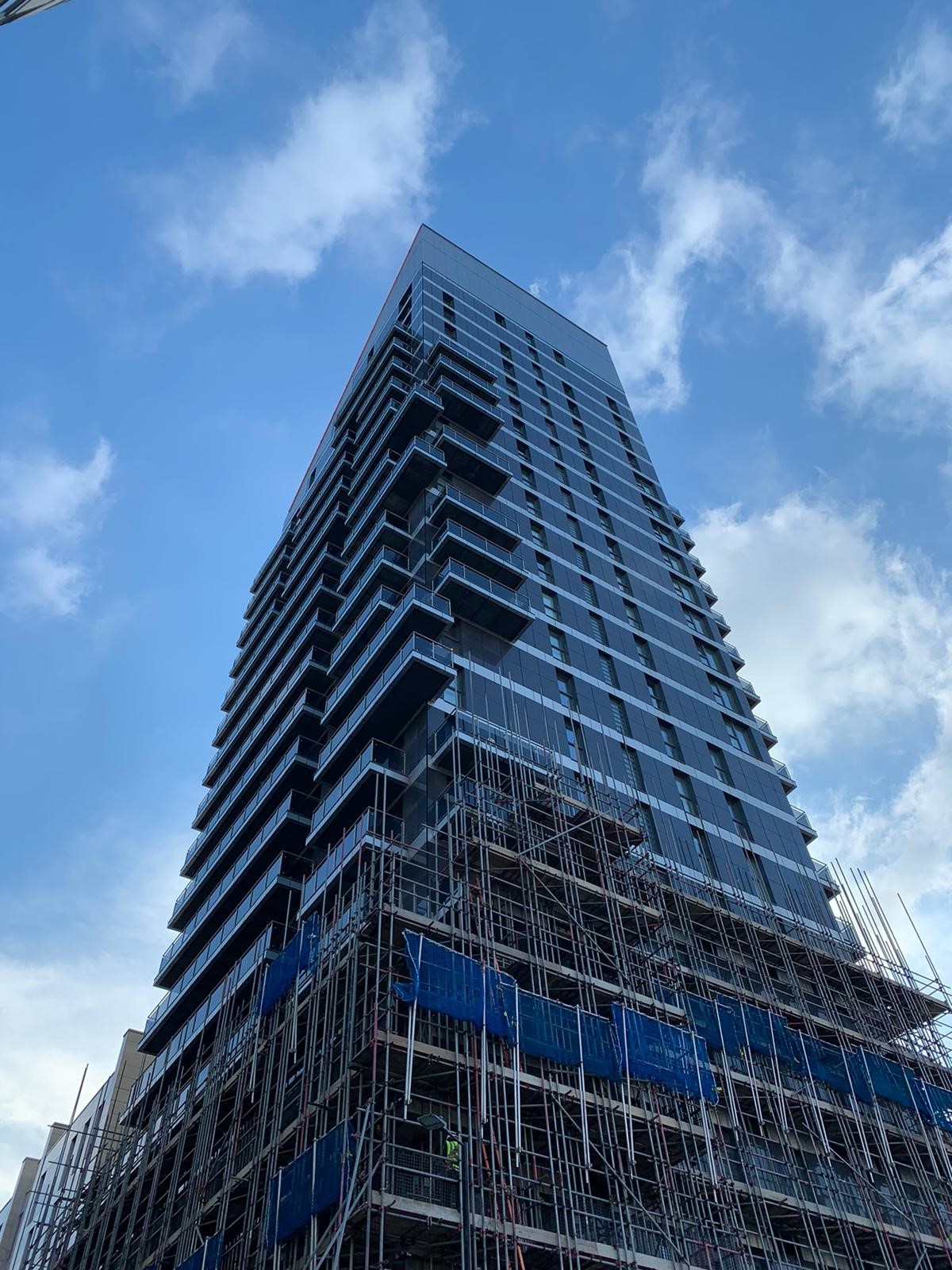 Our commitment to the environment
Hiring a building waste removal company, like Milkris Interiors means all waste will be disposed of in an environmentally-friendly way. Better still and to give you total peace of mind, at Milkris Interiors, we strive to be as eco-friendly as possible. That is why we are proud to deliver a 100% landfill diversion, which means that our building waste removal service will divert any waste from landfills, through recycling and reduction activities.
What is classed as builders waste?
On-site waste usually falls into one of the following categories:
Excavated soil from groundworks

Rubble

Waste packaging

Disused tools, cans and brushes

Offcuts from building materials

Unused materials

Stripped out fittings

Plastics

Dry mixed recycling

Wood

Plasterboard

Scrap metal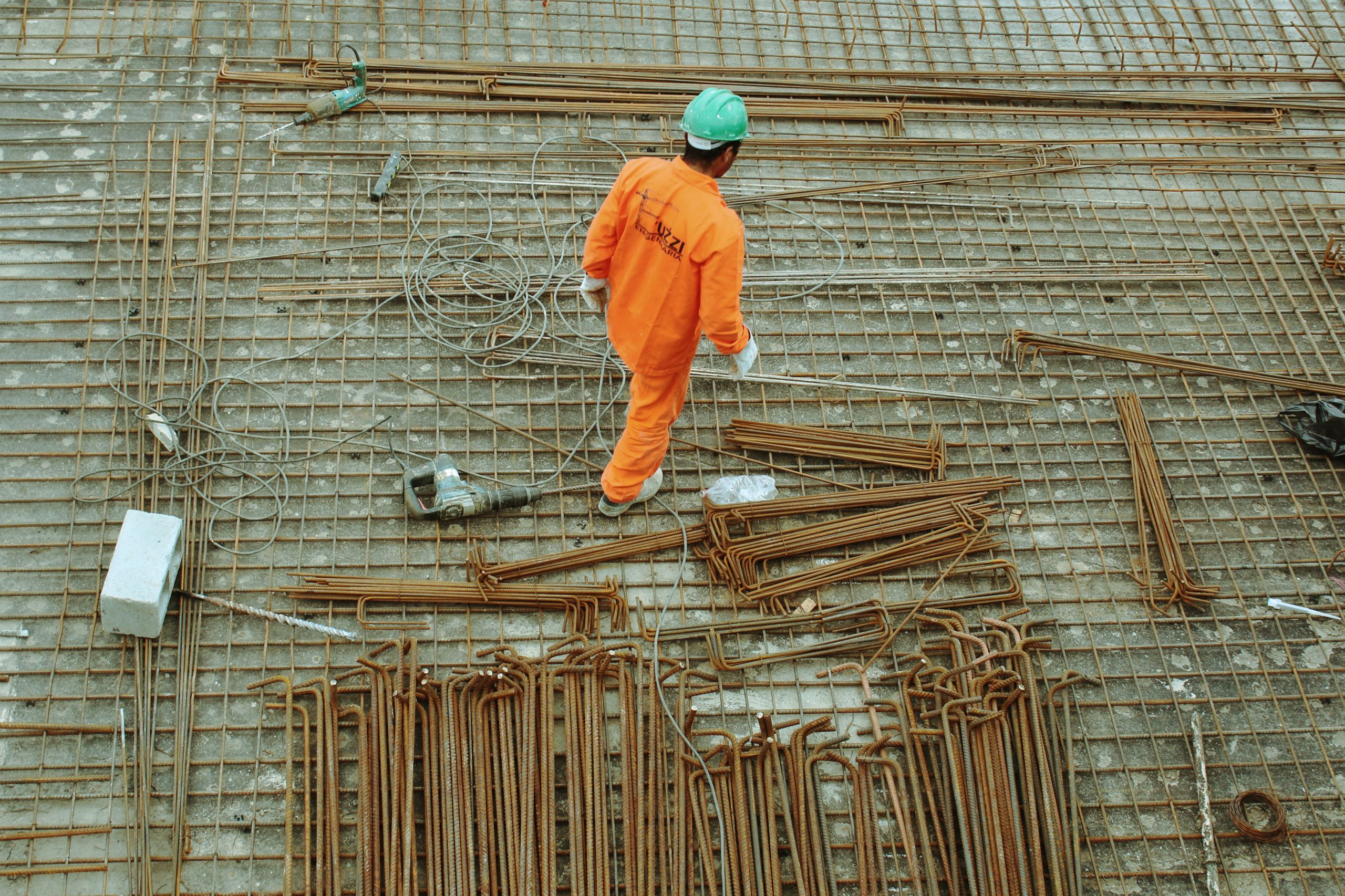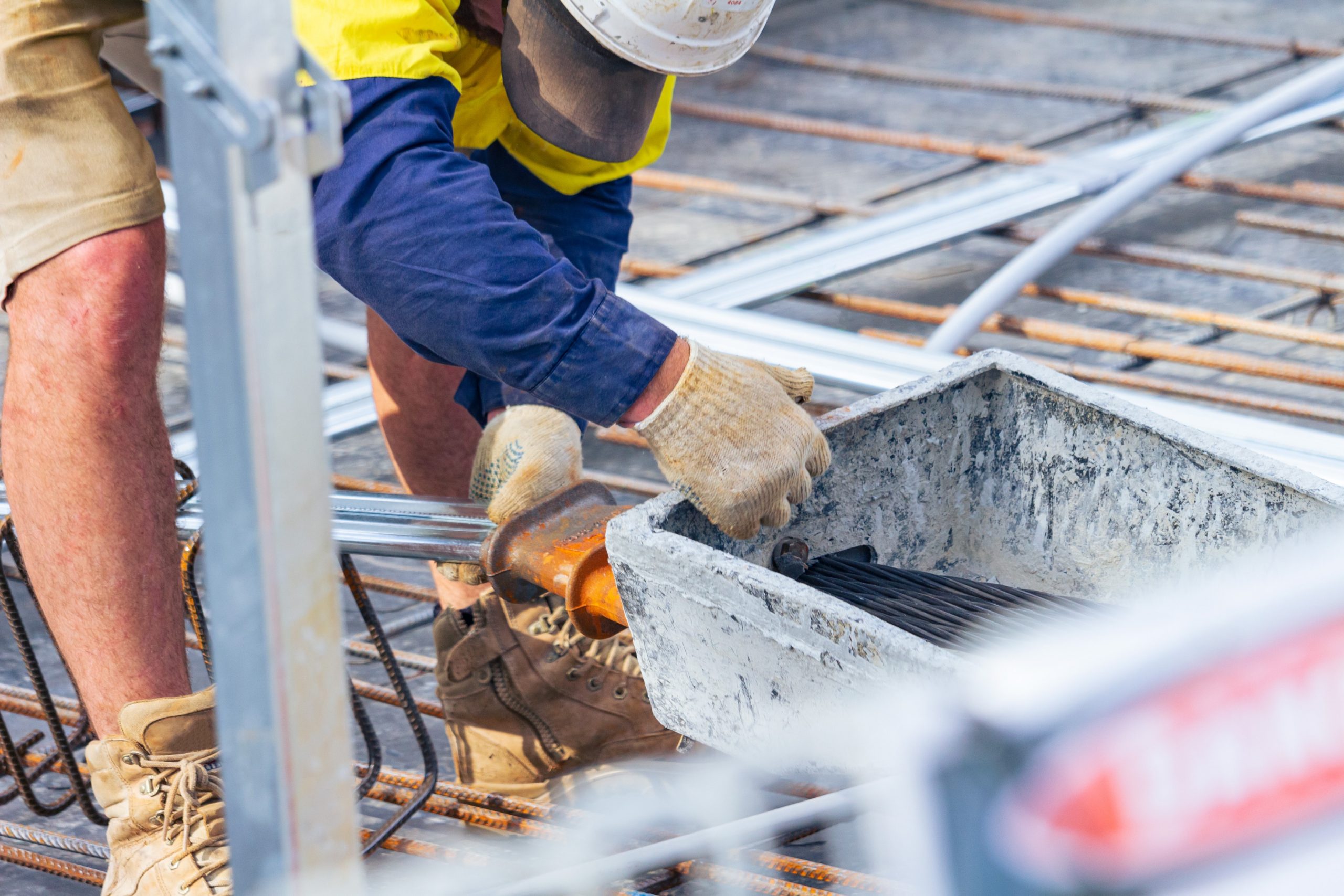 Reduce, reuse and recycle
If you are dealing with waste on a construction site, you have a legal requirement to manage their waste following the waste management hierarchy. That means, reducing, reusing and recycling material before correctly disposing of leftover waste using a building waste service like Milkris Interiors. 
If you would like more advice or information on this, then contact our team today.
Reduce
Plan accordingly and efficiently ahead of any construction work taking place, to help reduce any unnecessary waste from occurring.
Reuse
Try and reuse any onsite materials where possible, including the likes of bricks, timber, paint and plasterboard. If you cannot reuse these items yourself, you should consider re-selling them using a second-hand platform.
Recycle
Recycling is key when it comes to helping the environment. Anything from metal, to wood and plastic, can be recycled, plus, some manufacturers might even have their own recycling scheme you can support.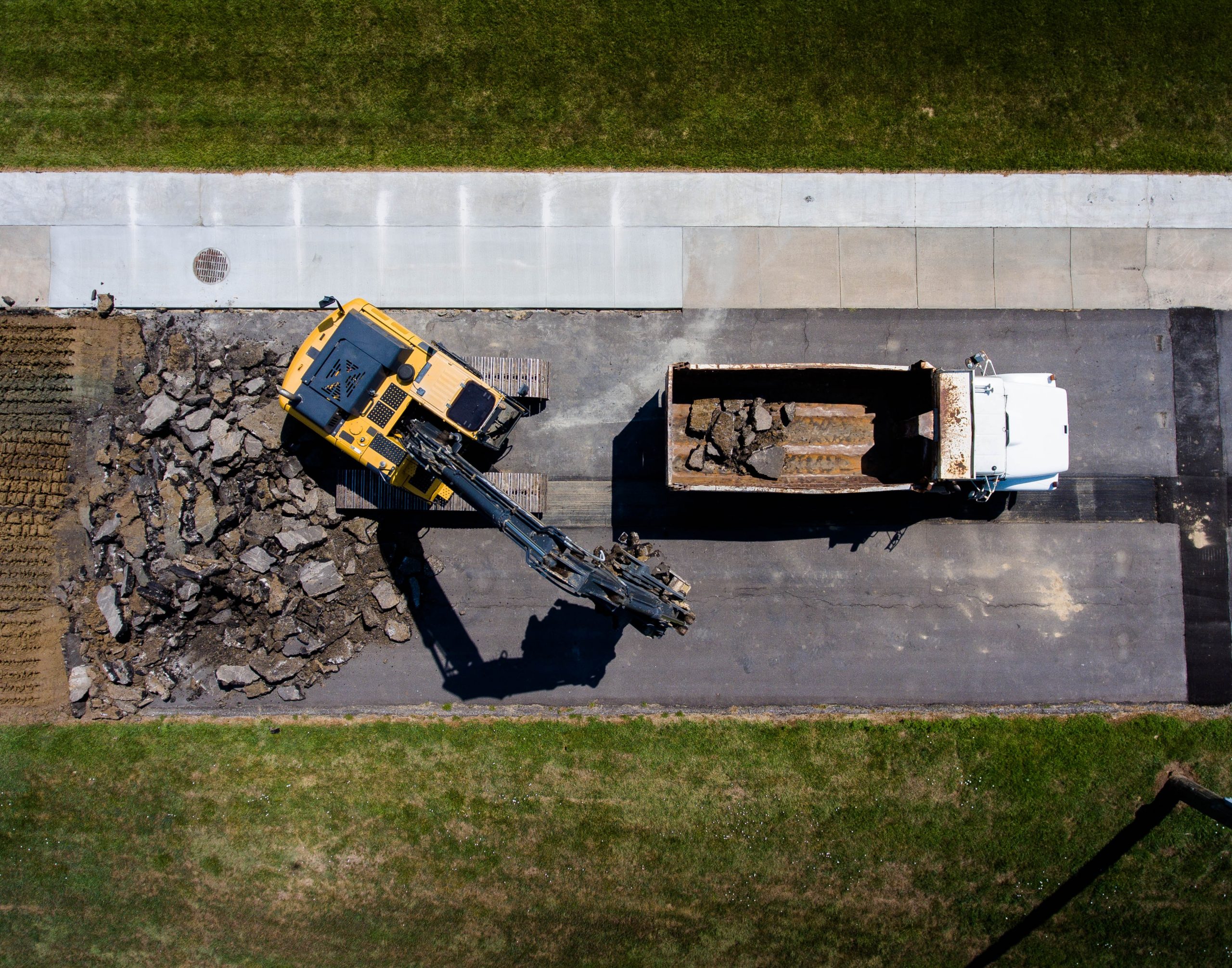 Can you hire anyone to get rid of builders waste?
No, you cannot. You must comply with the law by ensuring the company you hire to dispose of builders waste is licensed by the Environment Agency. 
You should always hire a professional and experienced building waste removal team like Milkris Interiors to do the job.
Why work with Milkris Interiors?
At Milkris Interiors, we appreciate how time-consuming, challenging and stressful it can be to get rid of waste, especially when you live in the busy city of London. 
The team of professional experts at Milkris Interiors are committed to working alongside our clients in London and the surrounding areas to help reduce operational costs and improve their environmental performance by delivering an exceptional builders waste service.
At Milkris Interiors, we recognise that no two jobs are the same. That is why, we are proud to be able to create a bespoke building waste removal package, tailor-made for each client, depending on their individual needs and requirements. It goes without saying that transparency and honesty is a priority of the team at Milkris Interiors, which is why we strive to offer a cost-effective service, with no hidden costs and without compromising on quality.
Of course, hiring building waste removal company, Milkris Interiors also prevents you or your team from being put in unnecessary harm. With extensive experience in waste removal, Milkris Interiors can dispose of any waste onsite efficiently, effectively and always, professionally. This means you are not risking the health and safety of your team while ensuring your business is not committing a criminal offence by disposing of waste illegally. 
A 24/7 service, 365 days of the year, throughout London
Based in London city, Milkris Interiors can provide a flexible, reliable and trustworthy building waste removal service round the clock, 365 days of the year. Even if you are looking for a last-minute job in London or the surrounding areas then contact Milkris Interiors. Our team goes above and beyond to help our clients whenever we can. 
Our friendly team of experts are only a phone call away, so please do not hesitate to get in touch if you would like more information or to discuss any waste disposal you need support with. We serve London and the surrounding areas. If you want to know more about Milkris Interiors, simply fill out the contact form on our website, or you can reach us by phoning 0207 566 2188 or emailing info@milkris.co.uk
If you would like to get a quotation or
make a booking please contact us below
Location
Kemp House,
152-160 City Road,
London EC1V 2NX
Kemp House,
152-160 City Road,
London EC1V 2NX